Create data-driven campaigns with Kaleyra's intelligent analytics
According to research conducted by top firm McKinsey, cloud telephony software will be the most go to form of communication businesses will choose in the coming years. Most of us know what cloud telephony does and how it helps businesses.
For those who are not familiar with Cloud telephony solutions, it moves all your business communication system to Cloud and helps businesses to send or receive unlimited messages, make or receive unlimited calls through a single platform. Cloud telephony offers flexibility, scalability and secure platform for businesses to interact with customers.
Cloud telephony offers businesses a complete 360-degree view of how their business is functioning through real-time data and detailed analytics. These help marketers gain insights on how their team is performing and also gives transparency to businesses to track their success rate. This helps marketers run their businesses more efficiently. The traditional PBX systems did not give detailed insights about call center performance or agent performance.
Kaleyra's Cloud Telephony Platform
Kaleyra is a global leader in providing cloud-based messaging and voice solutions for businesses. Known for its user-friendly platform, Kaleyra's platform delivers close to 3 Billion messages per month and triggers 600 million voice calls a year. With its round the clock support, quick set-up, scalable platform, Kaleyra provides its services across 200+ countries globally.
Kaleyra's cloud telephony platform is known for its enterprise-grade security and intelligent analytics which makes it the choice of 8000+ businesses worldwide.
With Kaleyra's messaging platform, it became easier for businesses to gain control over how many messages were delivered and check real-time data on messages delivered on an hourly, daily, weekly, monthly basis.
Kaleyra's voice platform provides detailed call logs, live monitoring and much more which allows businesses to concentrate on their products leaving Kaleyra to handle its business communication in a hassle-free manner.
Data-driven campaign management
Cloud telephony being the most affordable form to bridge business communication gaps and reach customers faster, Kaleyra provides cost-effective cloud-based messaging and voice platform to its users. Marketers are looking for new and innovative ways to reach their customers and keep them engaged. With the advent of cloud telephony, it became much easier for these marketers to reach customers. But how do they know the success rate of campaigns or know who their target audience is for future campaigns?
Read on to know how does Kaleyra's real-time data and analytics helps businesses
Kaleyra's real-time data and detailed analytics helps businesses get the information on campaign success and know who their target audience easily through an advanced dashboard. As mentioned earlier, businesses need to know the success rate of their campaigns. Real-time data and analytics helps businesses in measuring campaign ROI (return on investment).
Data-driven marketing provides marketers with better insights, metrics, real-time data and understands the performance rate of campaigns executed at a very transparent level.
Kaleyra's real-time data helps businesses to:
Create effective campaigns and identify new audience

Increase campaign ROI by providing micro details on a user-friendly dashboard that gives a complete view of the chosen campaign

Engage the audience by understanding their preferences and providing them with the required information

Gain insights on customers digital behavior and target campaigns to specific audience thereby increasing business revenue
Kaleyra's Messaging Platform
Kaleyra's cloud-based messaging platform triggers billions of messages in a month and provides detailed reports on every message triggered through our platform. The user-friendly dashboard provides customers with data on number of messages delivered in just a blink of a second. ElasticSearch has revamped the dashboard completely by making it more agile and super-fast. The open source, Java-based RESTful search engine can search and index document files in diverse formats. In case of server crash, this search engine can easily recover data.
Kaleyra's messaging platform allows data to be in synced in real-time on an hourly basis. Once the data is synced, Kaleyra's dashboard shows the number of messages sent. The advanced dashboard also helps businesses to get a complete view on the number of messages sent on an hourly, daily, weekly, monthly basis all in one place. It also provides businesses the information about credits available in their particular account.
Templates, Sender ID etc. configured can also be seen easily on the dashboard. The graphical analysis provides businesses hourly, daily, weekly, monthly view of traffic of messages sent and delivered.
Message Analytics allows businesses to apply filters according to dates, Sender ID, campaigns, average delivery time, number of units and gain complete control over campaign management and track success rate.
Kaleyra's Voice Platform
Kaleyra's robust cloud-based Voice platform triggers millions of calls in a month connecting millions of people for 8000+ clients across 200+ countries. With a varied type of voice offerings like number masking, outbound dialing, IVR studio, Cloud contact center etc. solutions, Kaleyra caters to every business requirement helping them achieve customer satisfaction through its ever evolving cloud-based platform.
Kaleyra's voice platform has an easy-to-use dashboard which boasts of convenience and provides a detailed overview on one single place. With Kaleyra's dashboard, businesses can now add filter to the range of dates and check the total calls, number of incoming calls received, outgoing calls triggered, total number of messages sent for receiving feedback, etc., call recordings, number of second-billed and much more.
Along with real-time data, Kaleyra also provides graphical analysis about call type overview, daily call report, and the most recent call history. Businesses can download up to 6 months of reports directly from the panel without any intervention required from Kaleyra's side.
Kaleyra's Intelligent analytics gives businesses a detailed overview on live calls, number of agents online and the number of agents busy. It also shows the call location and call details. Kaleyra makes it easy for businesses to track call center performance by showing details on agent analytics. Managers can check by call type and select agents individually and get detailed reports and recordings of a particular agent, and number of minutes taken by agent to solve each query. This helps businesses to keep monitor and enhance the productivity of the agent thereby improving customer satisfaction.
Agent performance tracking was never this easy before. Kaleyra's intelligent analytics allows businesses to check agent performance by selecting agent number which will give detailed real-time data on the total number of calls answered, minutes spent on incoming calls, number of outgoing calls, missed calls details, and also call failed details. Call Summary further breaks these analytics in count and status along with a percentage of calls handled both incoming and outgoing.
Kaleyra focuses on improving their products continually to help businesses enable smooth communication with their target audience. With Kaleyra's intelligent analytics, Businesses can now get a complete picture on customers' preferences and cater to their needs accordingly thus driving revenue through the roof.
Are you a business looking to grow with real-time data? Then reach out to us atwww.kaleyra.com and schedule a live demo to see Kaleyra's platform live in action. Drop us an email at sales@kaleyra.com or contact us on 080-40275555 to start using our services today!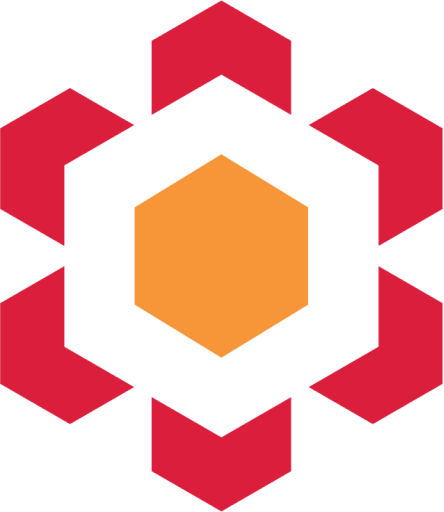 Pooja AV